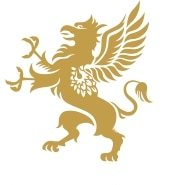 (Advert) Interested in learning more about the University of Law, who are the sponsors of this podcast episode? Click here to view the courses on offer (https://bit.ly/3h7RGMq)
In this episode of The Student Lawyer podcast, Camilla Uppal speaks with Open University students Laurie-Elizabeth Ketley (29), Liam Chin (33) and Eleanor Mayhew-Hills (26) who are recipients of several prestigious scholarships from Gray's Inn (full and partial funding) to complete their Bar Professional Training Course.
Not only did Laurie-Elizabeth, Liam and Eleanor secure sought-after scholarships demonstrating their excellence, talent, and drive, they impressively completed their law degrees full time alongside raising families and working long hours.
They explain why they decided to pursue a career in law, how they found out about the scholarships on offer by Gray's Inn, how to shine during the scholarship application process as non-"traditional" applicants, the biggest challenges they have faced and how they manage their time and remain motivated.
Our guests discuss topics from social mobility and imposter syndrome to being mistaken for the defendant during a mini-pupillage. They also provide advice to listeners who may be thinking of pursuing a career in law alongside family/work life.
If you would like to follow today's guests on social media, you can find them on Twitter and LinkedIn:
Twitter: Ketleylaurie
LinkedIn: Laurie-Elizabeth Ketley
Twitter: Lawfulstudent
LinkedIn: Eleanor Mayhew-Hills
Liam does not have social media however if you have any questions or comments for him please email hello@thestudentlawyer.com.
Prefer YouTube videos to podcasts? Check out the video for this podcast on our YouTube channel where you can watch the full conversation: https://www.youtube.com/c/TheStudentLawyer 
Don't forget to share this episode with anyone who may find the episode helpful. It would also mean the world to us if you could subscribe to the podcast on the platform you are using to listen to us. 
Hosted by Camilla Uppal, Produced by Nathan Gore